Meet Our Team
Teresa, Practice Manager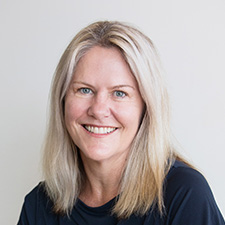 With a passion for helping and working with others, Teresa loves seeing patients in the practice every day and working with them to ensure a first-class experience. She particularly enjoys seeing how a patients confidence shines through after they experience tremendous results with our team.
Outside of the practice, Teresa enjoys spending time with her husband and children, keeping fit and cooking new foods. She loves to travel and has visited Bali, Thailand, Hawaii, Fiji and New Zealand—she hopes to add more countries to that list in the coming years.
We're proud to have Teresa as a part of our team. Get to know more about Teresa when you book your next visit with us.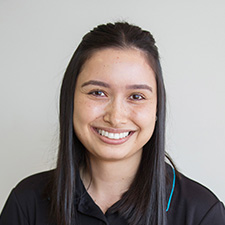 Erika, Clinical Manager
Erika has been working at the practice since 2013, since working in the dental industry she has developed a keen interest in providing patients with excellent dental care.
Erika's passion for the field shines through with her gentle, compassionate care that she provides for each patient. In her role, she loves helping patients achieve and maintain healthy, bright smiles. She also enjoys being a part of our friendly and caring team.
During her spare time Erika loves spending time with friends and family, is also a big movie buff. Erika loves travelling around the world, especially home to the Philippines.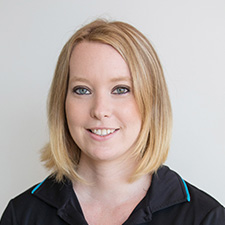 Aleesha, Front Office Co-ordinator
Aleesha is one of the Front Office Co-ordinators. She feels very lucky to be surrounded by great staff, that are passionate about their careers.
Aleesha loves being a receptionist as she Is able to help out our lovely patients and get to know them well. Her biggest passion is to help patients overcome their dental fear and the stigma of a 'bad dental experience'.
Outside of work, Aleesha loves riding motorbikes with her partner and two boys, upcycling furniture and renovating there family home.
Aleesha hasn't travelled as of yet, But would love to visit London and Bora Bora.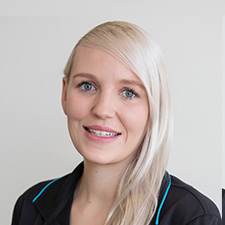 Emily, Front Office Co-ordinator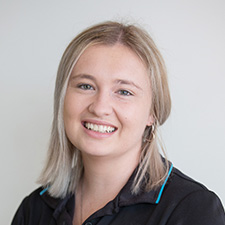 Kayla, Dental Assistant
Kayla has been in the dental industry since 2014. She began working at a practice in sunshine coast where she completed her Certificate 3 in dental assisting.
In 2017 she moved back to Hervey bay where she joined the team in November 2017.
Currently Kayla is completing her Bachelor of Oral Health and will be completed by 2022 where she will become an Oral Health Therapist.
Kayla feels so lucky to be part of such a great team who make coming to work so easy.
What Kayla enjoys most is the continuity of care she sees with our patients.
Outside of work you can find Kayla relaxing at the beach and spending time with, family, friends and her two dogs Bella and Ava. Kayla loves to travel and explore new places. She has currently been overseas where she got to experience Las Vegas and Hawaii. If Kayla is not overseas she is on a cruise ship relaxing with her family or friends. For Kayla's next holiday she would love to travel to Disneyland or the Greek Islands next.

Ellie, Dental Assistant
Ellie has been at our practice since July 2016. She has completed her Certificate iii in Dental Assisting. Ellie is currently in the middle of applying for the Australian Army as either a Dental Assistant or a Medic as she wants a challenge whilst also staying in the dental/health field.
Ellie loves coming into work every day and seeing patients, she loves helping patients with their oral care and comforting patients whilst their treatment is getting done. In her spare time she loves to go four wheel driving and camping with her friends, loves going to gym and also spending time with her family.

Summer, Dental Assistant
Summer has had an interest in teeth since she was young. It has always been an interest for her. She has wanted to be a dental assistant for a while and was pleased to hear that her new adventure was about to begin when she was offered this opportunity.
When Summer is not at work, She loves going to the beach, unwinding and soaking up Hervey Bay. Summer feels it is such a pleasure to be working in a supportive and enthusiastic team.

Meet the Team at Fraser Shores Family Dental