General Dentistry in Hervey Bay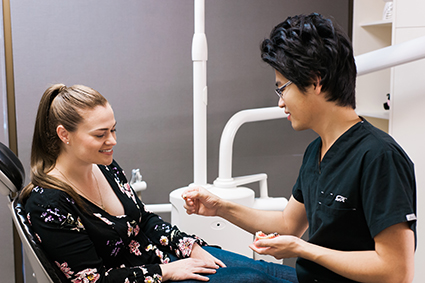 At Fraser Shores Family Dental, we offer a range of dental services to suit your family's needs. Amongst these offers are general dentistry solutions that will help you improve and maintain your oral health.
You'll keep smiling brightly with our variety of options including checkups and cleanings, fillings, extractions and children's dentistry.
Checkups and Cleanings
We recommend routine checks every six months, though some individuals may need more frequent visits. Each of these appointments includes taking a history, doing an intra- and extra-oral assessment, charting, checking your airways and X-rays when they are required. Learn more about dental checkups.
Fillings
If you have a tooth with decay, leaving it untreated can lead to loss of the tooth, and a possible spreading of the decay to neighbouring teeth. With a simple, tooth-coloured filling, you'll be pain-free, and nobody will know the filling is there. Several different materials are available for you to choose from. Learn more about dental fillings.
Extractions
Occasionally, a tooth cannot be saved with a filling or dental crown. In such cases, an extraction may be necessary. Our gentle team has the skills needed to make it a comfortable procedure for you. Wisdom teeth can also be extracted at our practice. Learn more about extractions.
Children's Dentistry
The formation of healthy oral hygiene habits should start at a young age for the best smile results. We love seeing children and will teach them what they can do to make sure their teeth stay healthy. You can start regular dental checkups from the age of 2. Learn more about children's dentistry.
Want to Learn More?
Contact us today to book your appointment for general dentistry Hervey Bay! Same-day visits are available.

General Dentistry Hervey Bay QLD | 07 4124 1671