Dr Celeste Fraser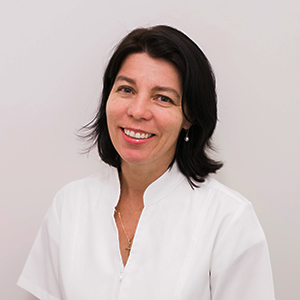 As a young child, Celeste Fraser went to a caring and gentle dentist who always made her feel important and respected. Later as a teenager, he restored her smile using orthodontic treatment. "I aspired to be just like him."
Obtaining a Dental Education
In 1997, Celeste Fraser earned a Bachelor in Dentistry from Stellenbosch University in South Africa. She stays abreast of the latest in the dental field by taking continuing education courses.
"To keep updating my skills and attaining the latest knowledge in the science of dentistry is very important. We owe it to our patients to provide the highest level of care."
For Celeste Fraser, one of the most fulfilling aspects of being a dentist is being able to help a patient get out of pain.
Outside the Practice
When she's not working, Celeste Fraser enjoys spending time with her family, running and exercising their dogs.
Book an appointment today and get on the path to achieving a bright and healthy smile!

Fraser Shores Family Dental | 07 4124 1671