Cosmetic Dentistry in Hervey Bay
If you've ever wondered what it would be like to enhance the look of your teeth, the Fraser Shores Family Dental team offers options such as teeth whitening, veneers and Invisalign®. Whether you'd like a straighter smile or teeth that are brighter and more luminous, we're ready to help you.
A One-Visit Process or Take-Home Kit Option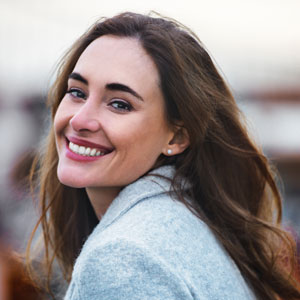 In a single visit taking place over an hour, you can leave our practice with teeth that are up to eight shades lighter. Philips Zoom teeth whitening is professional-grade, highly effective and extremely safe.
If you'd prefer to whiten your teeth at your convenience, we'll give you everything you need and detailed instructions on how to get the best results.
You can wear customised trays we'll create for you each night at home, and in two weeks you'll see significant results.
Veneers to Cover Imperfections
Veneers are a simple, yet impactful, way to change the way your teeth look. A veneer is a thin layer of ceramic placed over your existing teeth to improve their aesthetics, providing strength and a more aligned look.
They correct gaps, crowding, misalignments, discolouration and large fillings, closing spaces, lengthening teeth and giving a more uniform look.
Perfectly Aligned Teeth With Invisalign
Unsightly, uncomfortable metal braces aren't the modern solution to straightening teeth. Invisalign is used all over the world by people who love their clear aligners and the simple process involved in achieving a straight smile. The clear aligners are removable, so you can take them out for eating, drinking or attending special events. The best part is that no one has to know that you're wearing them.
Ready for your best smile?
Contact us today to learn more about cosmetic dentistry Hervey Bay or to book your time with us! Same-day appointments are available.

Cosmetic Dentistry Hervey Bay QLD | 07 4124 1671