Dental Checkups
Family Dentistry in Hervey Bay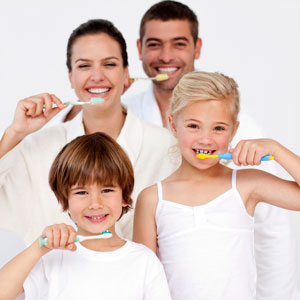 The highly skilled team at Fraser Shores Family Dental includes dental hygienists with a wealth of knowledge and experience in oral health and hygiene.
Working together with our dentists, our hygienists address our patients' dental concerns and help them maintain a fresh, beautiful smile.
We recommend that you have an examination and hygiene appointment booked every six months, though we will discuss the appropriate frequency with you after evaluating your oral health.
An Examination and Hygiene Visit
At your checkup and clean, we will:
Take a thorough health history
Perform an intra- and extra-oral assessment
Record all information in your chart
Check your airways
Take X-rays, if required
A thorough and gentle clean will be performed around each tooth, which removes buildup and stains. The assessment will determine if you have a need for further treatment, which we'll discuss with you.
Our younger patients receive a bag of dental goodies, and we make sure to give them a positive, pleasant experience.
Want to Learn More?
Contact us today to book your cleaning and show off a brighter smile! Health funds are accepted.

Family Dentistry Hervey Bay QLD | 07 4124 1671